Our Story
My Italian grandmother lived with us half the year. Primarily she was a great cook, though occasionally baked as well. I remember coming home from school to her almond biscotti…a recipe she in turn credited to her own grandmother. Crunchy, full of almonds, easy to grab and stuff in your pocket as kid on the run.
In the 1970's in Vancouver few people knew what biscotti were, though my friends (and my parents' friends too) all seemed to really enjoy them. My brother and I would gobble them up before we were cut off, or sneak a few in our pockets when heading out into the neighbourhood to play.
Over the years imports and big brands have made it to our shores, but they never tasted as good as nonna's. Everybody likes snacks, so they should be delicious! And full of only good ingredients!
So my partner and I, amidst much change in 2020 and a move to the East Kootenays, decided to create a business out of nonna's biscotti, and bring a tasty and all-natural snack to our own families, and hopefully, over time, to yours as well.
Forget what you've tried and come for a new taste experience. We'd love to know how you and your families are enjoying them…send us a note or a photo!
And thank you so much for your support.
Sonia & Mike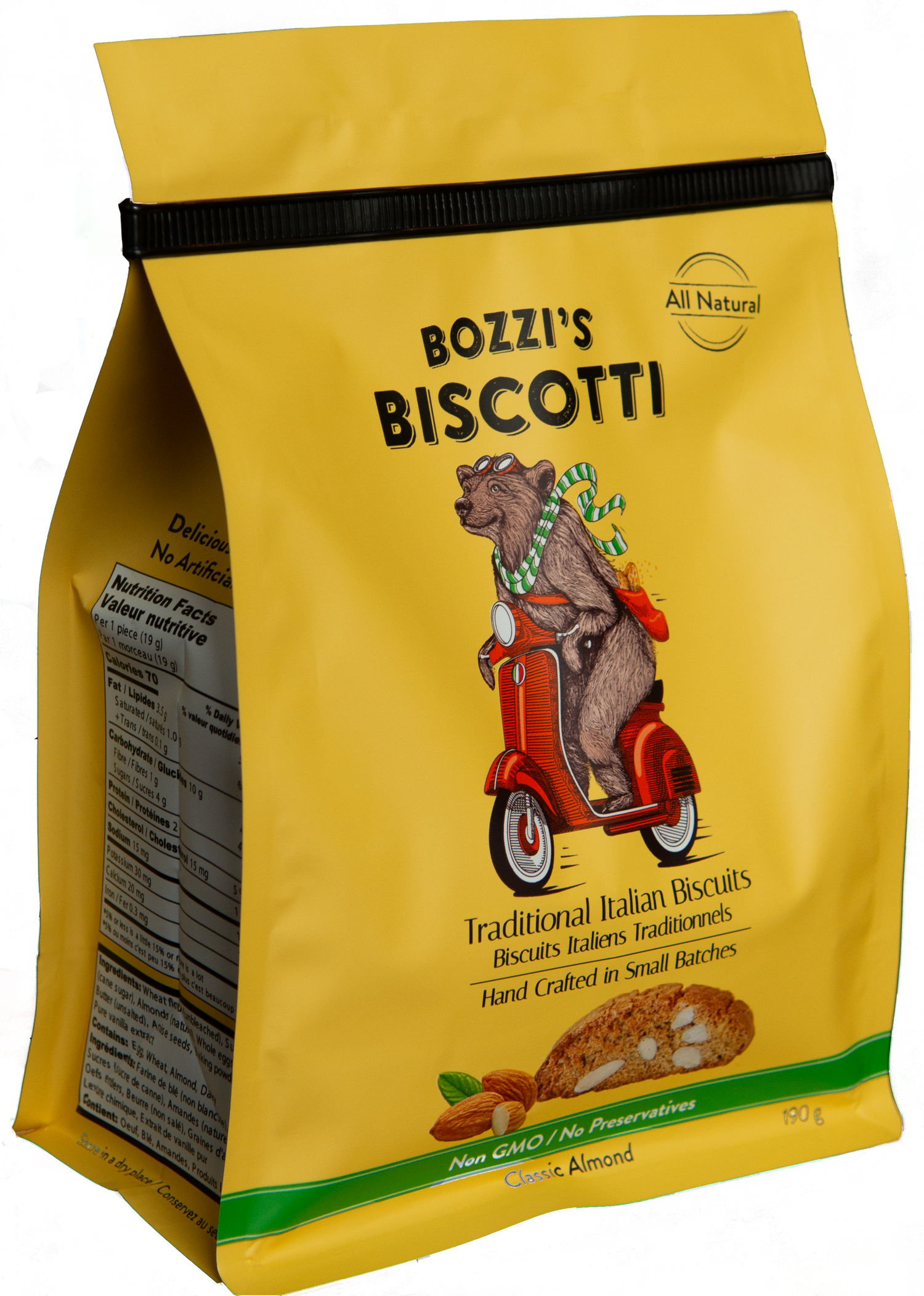 A nod to the good life ...
Small, tasty, versatile - we hope you love these biscotti as much as we do.